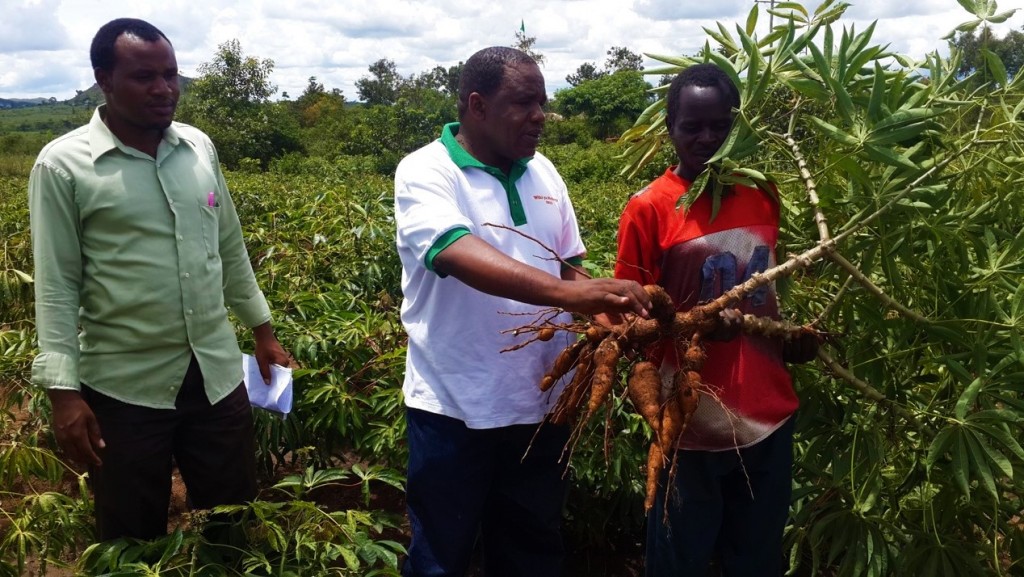 In our latest video, Dr Joseph Ndunguru, Mikocheni Agricultural Research Institute in Tanzania, talks to AgShare.Today about the importance of linking upstream science to smallholder farmers. Principal Investigator of the Cassava Diagnostics Project (CDP), Dr Ndunguru illustrates the creation of such linkages using recent project successes in improving crop productivity to ultimately support food security.
Dr Ndunguru explains the importance of training local farmers in diagnosing diseases affecting cassava. The scientists benefit from the farmers' improved knowledge as they can then gather information on disease-resistant crops and the location of specific strains of the viruses, which increases the prospect for quick and accurate diagnosis.
By improving the knowledge base on cassava diseases in the region, scientists have been able to provide disease-resistant planting material. With this material, farmers have been able to increase their yield from less than five tons per hectare to forty to forty five tons per hectare. Dr Ndunguru uses this as just one example of how scientists can improve the standard of living for countless people and urges other scientists to question how they can link upstream science to smallholder farmers.
To find out more about the Cassava Diagnostic Project, click here.