Award-winning scientist Dr Joseph Ndunguru has dedicated his career to the advancement of agricultural science in Africa. He has authored over 60 peer-reviewed papers, book chapters and scientific reports, whilst also supervising 15 MSc and PhD students (all of whom are forging promising careers of their own now).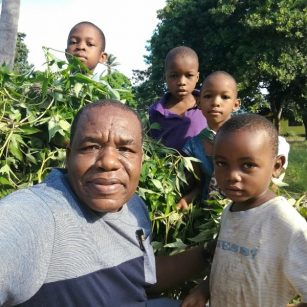 Dr Ndunguru believes that if given ample support, encouragement and inspiration, female African scientists will unlock the transformation of agriculture in Africa through the dissemination of their research. It is in this context that Dr Ndunguru is honouring those who have contributed to this vision by personally commissioning The Ndunguru Award for Female Agricultural Researchers (NAFAR).
The NAFAR award will be given to an African female scientist who is a member of the AgShare.Today community and has had a research paper accepted in 2017. The journal must have an impact factor of at least 3.00 and the researcher must be the primary author of your paper. The successful authors will receive $100 USD, donated by Dr Ndunguru himself.
The award will run from May 2017 until April 2019. If you are eligible and would like to apply, please submit your qualifying journal acceptance letter to Marina Millan at m.millan@agshare.today.