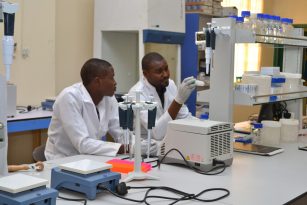 In May 2017 two AgShare.Today team members witnessed the official opening of the Molecular Biology Lab at Kebbi State University of Science and Technology, Aliero (KSUSTA).
This is the first lab of its kind in the Northern region, which covers 19 of Nigeria's 36 states.  The successful development of the lab (and the adjacent greenhouse) is a result of the hard work of and the strong collaboration between the three BMGF funded projects hosted at KSUSTA – Cassava Viruses in Northern Nigeria Project (CVNNP), Yam Badnavirus Project (YBP) and West African Virus Epidemiology (WAVE) project.
Access to such a well-equipped facility will make a great difference to the way the scientists on these projects work. Previously, scientists had to take samples in person for analysis to institutions in Europe – meaning long delays and extended turnaround times for results.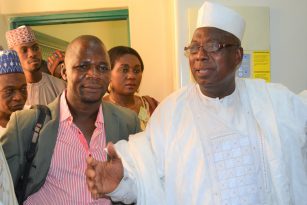 Now the teams have a lab onsite their results will be finalised much quicker, and so more can be achieved within project timeframes. This will have a major, lasting impact on agricultural research in the area, and ultimately on the livelihoods of local farmers.
In the presence of local dignitaries, project partners (national and international) and KSUSTA students, the lab was officially opened by the Honourable Commissioner for Higher Education in Kebbi State, Nigeria – Alh. Maigari Abdullahi Dakingari. We are happy to report that work in the lab is already well underway.