mCROPS has been working to develop new tools to improve the diagnosis of viral cassava diseases in Uganda. Cassava is currently a staple crop for millions of people in Uganda, but is under threat from viral diseases such as cassava brown streak disease (CBSD) and cassava mosaic disease (CMD). mCROPS is working to increase the speed and accuracy of the diagnosis of diseases such as CBSD and CMD by implementing machine learning on mobile phones. With these more accurate diagnostic tools, mCROPS seeks to enhance crop yields and improve the livelihoods of smallholder cassava farmers across Uganda.
The project has five main research aims:
To enable all year round, real-time disease surveillance using mobile phones
To automate pest and symptom measurements (for whitefly counting and root necrosis assessment) with smartphone-based software
To enable rapid diagnosis of crop disease in fields based on crop images, using computational techniques in machine learning implemented on a mobile phone
To explore the use of innovative low-cost spectrometry mobile phone add-ons for determining the health of planting materials and non-invasive field diagnosis of crop diseases
To assess the effectiveness of coupling mobile survey technology with the use of spatio-temporal modelling techniques to monitor and predict the spread of disease
WHO IS DELIVERING mCROPS?
National Crops Resources Research Institute (NaCRRI)
Makerere University
Tanzania Agricultural Research Institute (TARI-Mikocheni)
University of Cambridge
University of Groningen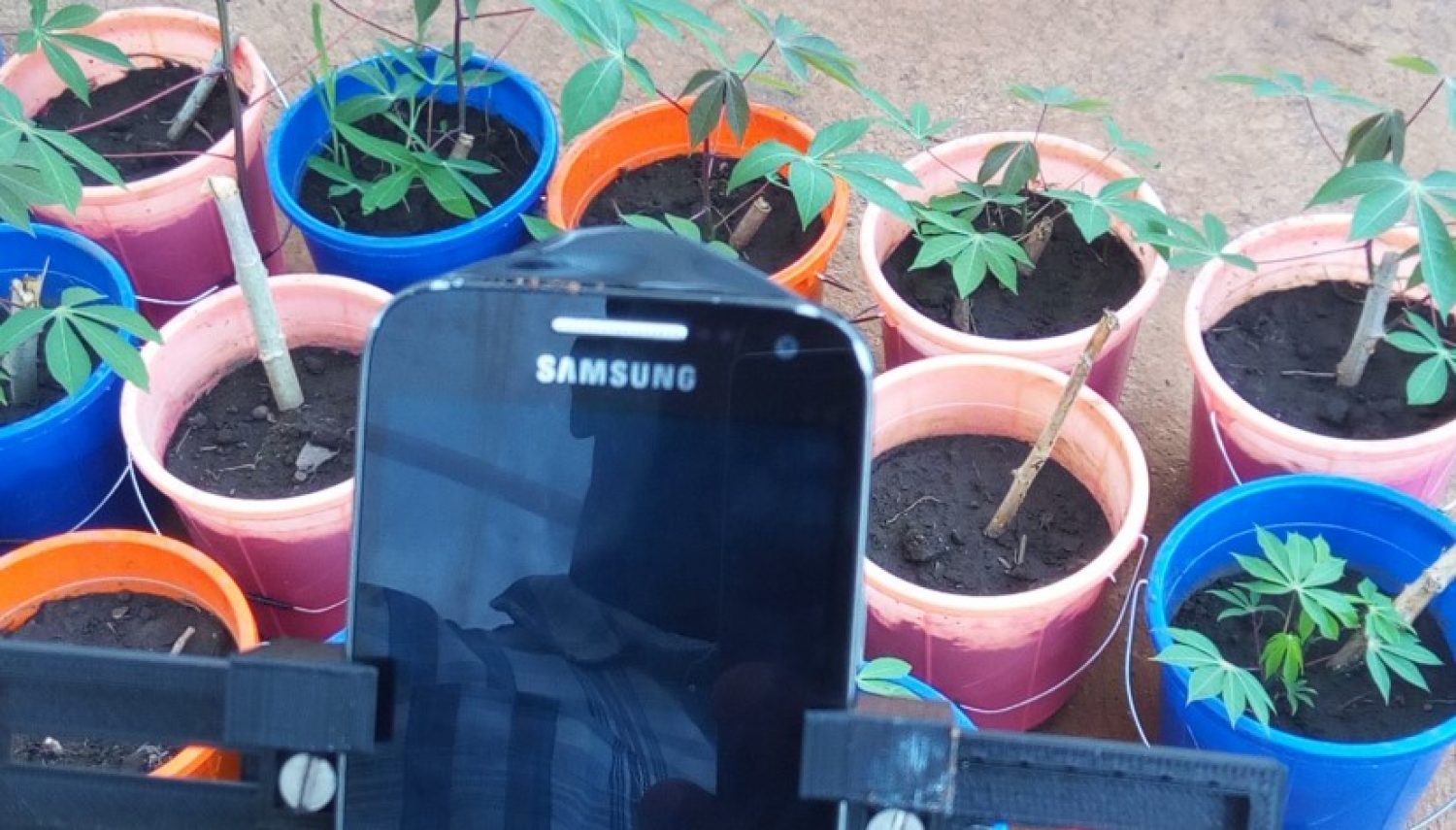 Project dates:
2014–2019
Crop(s):
Cassava
Project location(s): Uganda