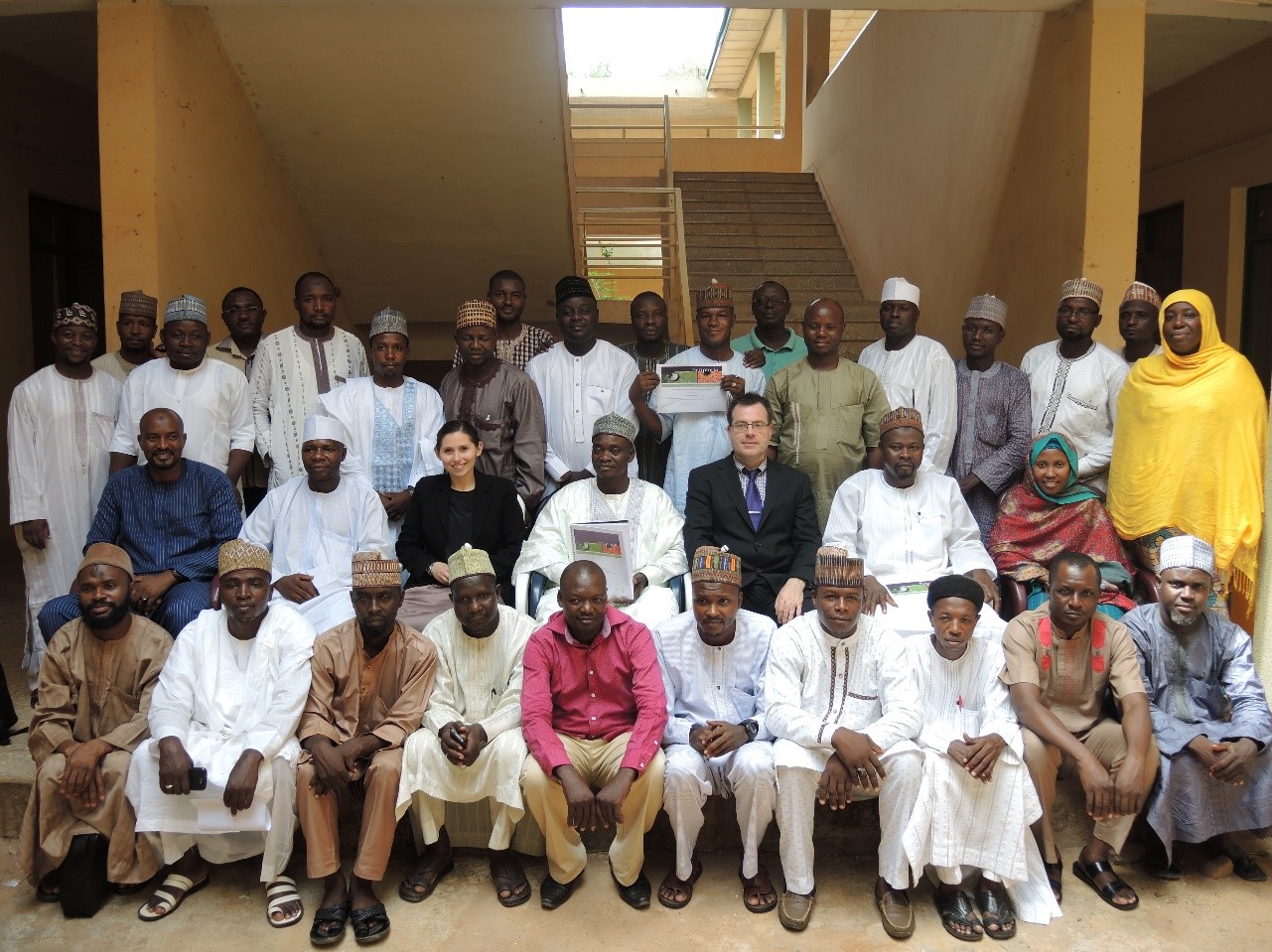 From the 16th – 20th May 2016, the AgShare.Today team delivered a scientific writing course to agricultural research scientists at Kebbi State University in Aliero. 30 members of the Cassava Viruses in Northern Nigeria Project (CVNNP)and the Yam Badnavirus Project (YBP)teams attended the five-day course in order to improve their scientific writing.
Dr. Ibrahim Wawata of Kebbi State University said, "The training was rich and greatly improved my writing skills."
Both cassava and yam are staple food sources in Africa and are currently affected by the spread of diseases in the northern Nigeria.
The Cassava Viruses in Northern Nigeria Project aims to build human capacity by training farmers and extension workers, as well as scientists. The team is also in the process of setting up virus diagnostic laboratory to carry out surveillance, diagnosis and the characterisation of viruses affecting cassava in northern Nigeria. The Yam Badnavirus Project is working to identify the badnaviruses and insect vectors limiting yam production in northern Nigeria. Through the project, the team aims to help maximise crop production in the long-term.
The AgShare.Today team will be visiting Kebbi State to work with the teams again in May 2017.